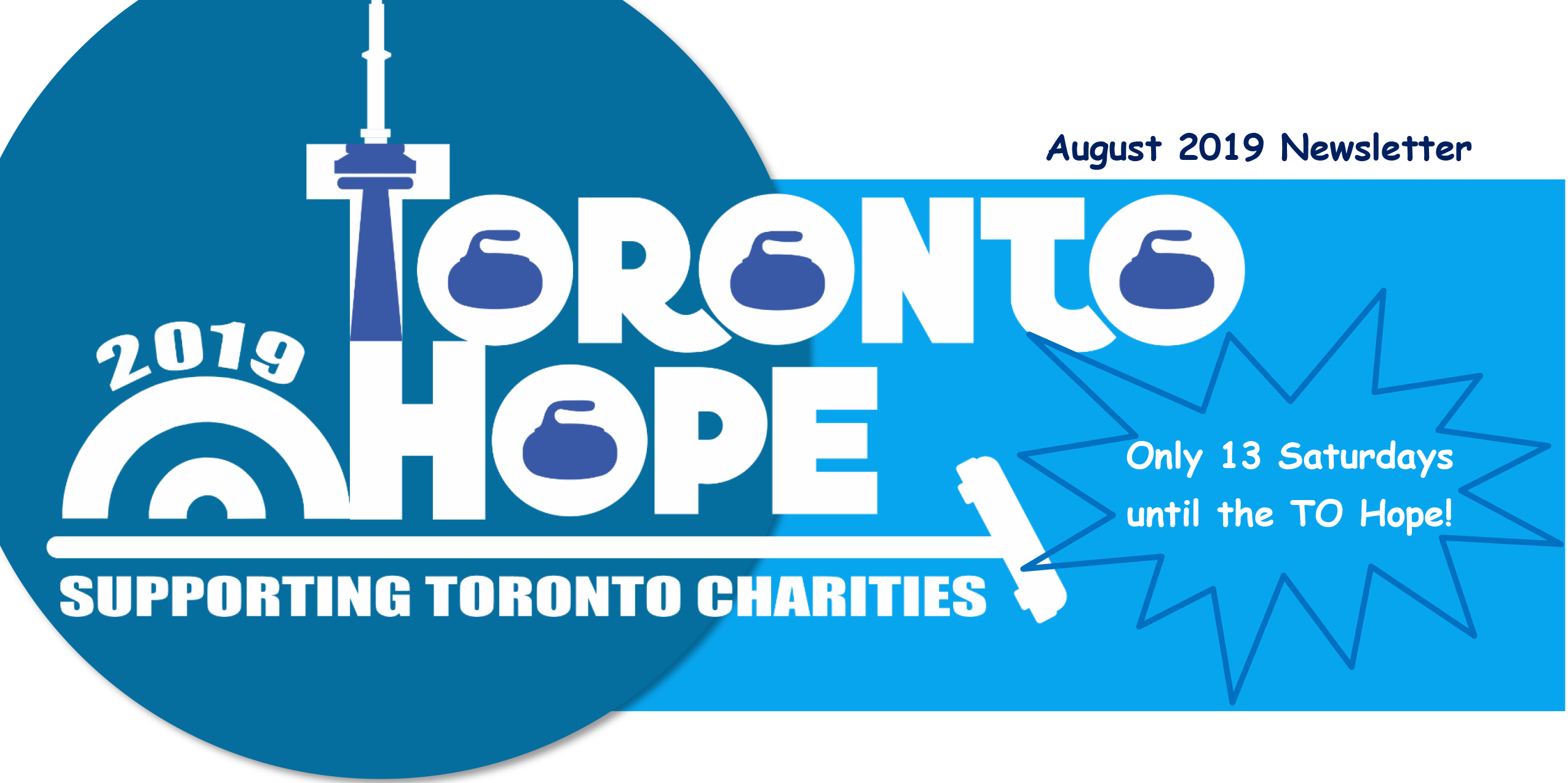 Fundraising for the Odette Cancer Centre
Fundraising for the Odette Cancer Centre
The idea behind the Toronto Hope Charity Bonspiel is that we will come together for an amazing day of friendship and community, while supporting a local charity. This year, we are very proud to partner with the Sunnybrook Foundation. All funds raised will go to the Odette Cancer Centre for the treatment and research of various women's cancers.
Did you know that if we each raise the requisite $100 for Sunnybrook, we will raise approximately $10,000? AND if we all raise just $200, we'll raise $20,000. That would be amazing for a one-day event!
We understand that most people are reluctant to ask people to sponsor them, and would much rather just donate $100 to themselves and be done with it. But what if you invite your friends and family to be a part of the Toronto Hope by supporting you?! What if you reach out to your work and family network and tell them about the TO Hope? Our guess is that they will want to be involved and support you!
Our Monthly Fundraiser Winners so far are:
Kathleen Ryan – $610 – June Winner
Maryann Munholland – $450 – July Winner
Remember, we will have a Fundraiser Incentive Prize for August, September and October, and the number of ballots you get depends on how much money you've raised!
The winner of August will receive a Cineplex Night Out Coupon! So…. get fundraising!!!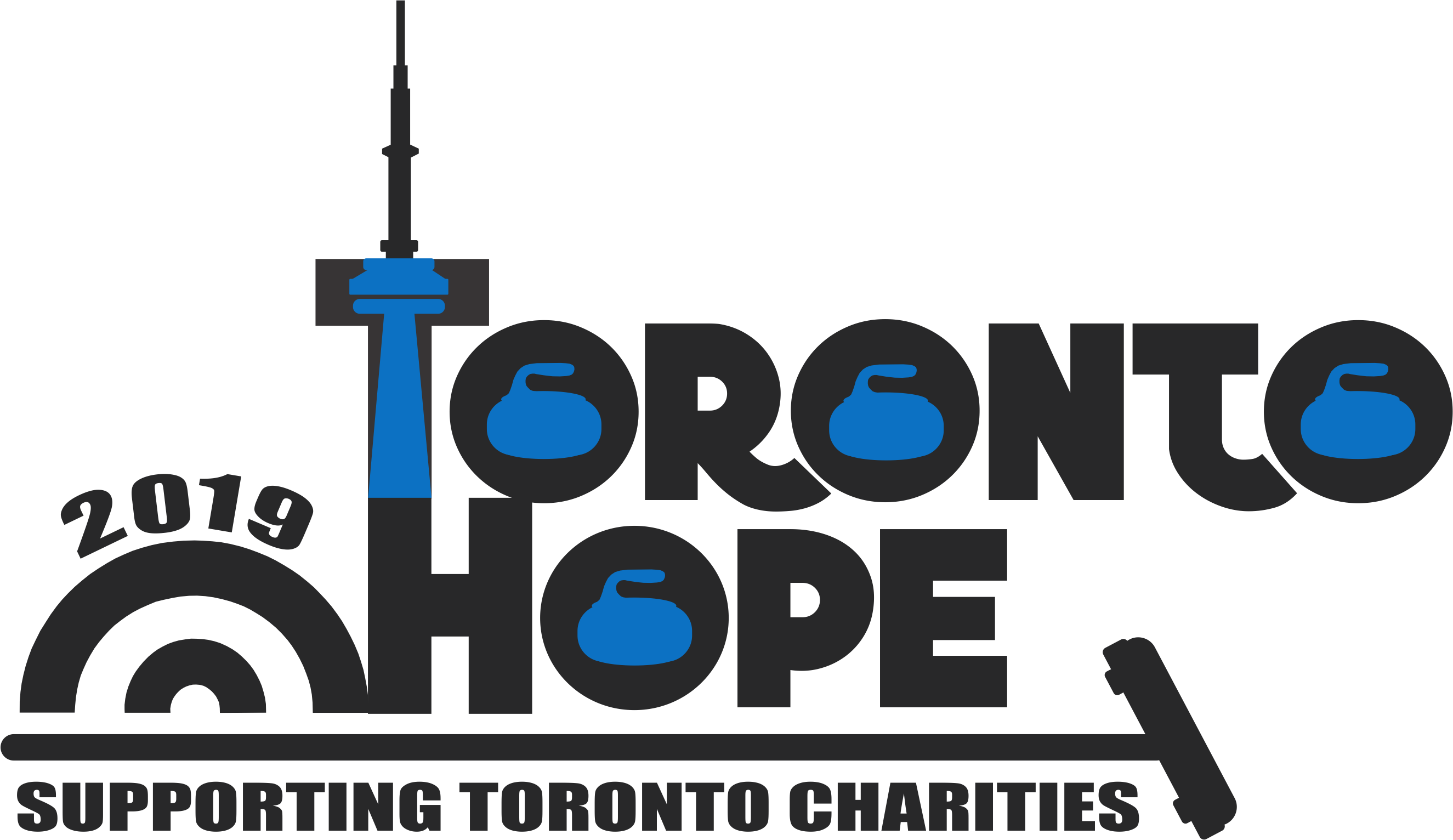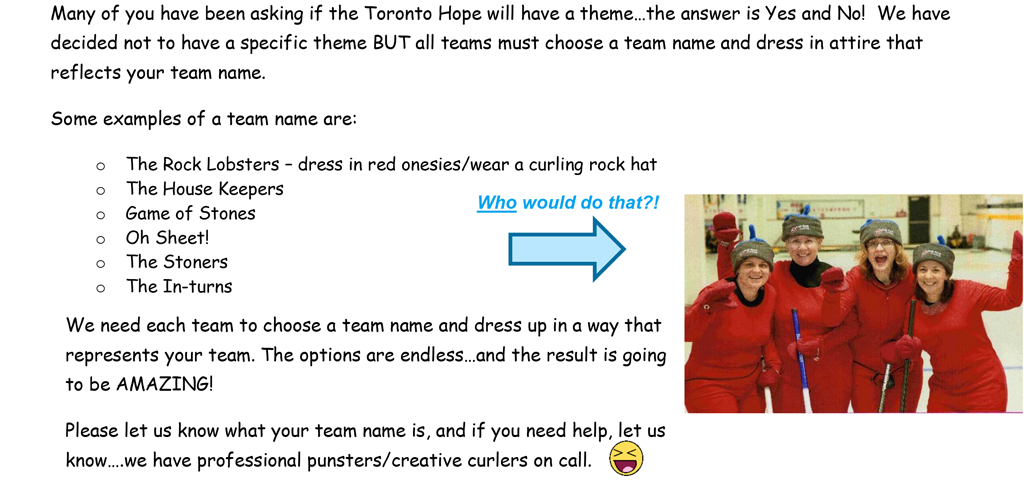 We will send another newsletter in October with more information about November 9.
What we can tell you now is that it is going to be a very full, amazing day!  
You will each receive a limited-edition Toronto Hope swag bag
Each draw will curl 2 x 6-end games, in skins format. We have fun prizes & cash to award for every skin!
We are very excited to announce that 2 Girls and a Game will be hosting a cocktail hour before our banquet dinner!
After our banquet dinner, we'll be up and dancing in no time, led by a professional DJ from Bounce Entertainment!
Our Organizing Committee is working hard to partner with amazing companies to help make the Toronto Hope an amazing event. If you have any suggestions of corporate partners that might be interested in supporting the Toronto Hope, let us know!
For up to date corporate partner information, visit our website at www.torontohope.ca/our-partners
Some of our partners include: